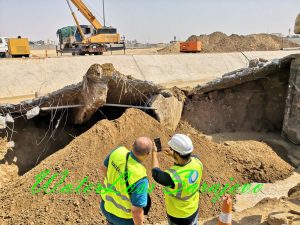 On the last day of May 2020, the first phase of the non-revenue water reduction project in Jeddah was successfully completed.
The main objective of project – continuous water supply to all consumers in Jeddah as well as the reduction of leakage time (time from its occurrence to its detection) to 24 hours, got achieved with the establishment of 25 "Smart Zones", the reconstruction of individual parts of the system, installation of more than 300 pressure and flow meters and a network of noise loggers connected to the SCADA system.
Since mid-March 2020, due to the COVID-19 pandemic, all training and field activities have been carried out in difficult circumstances, respecting the recommended sanitary protection measures, but even in such circumstances the last 5 "Smart Zones" have been successfully established and water losses in the system further reduced.