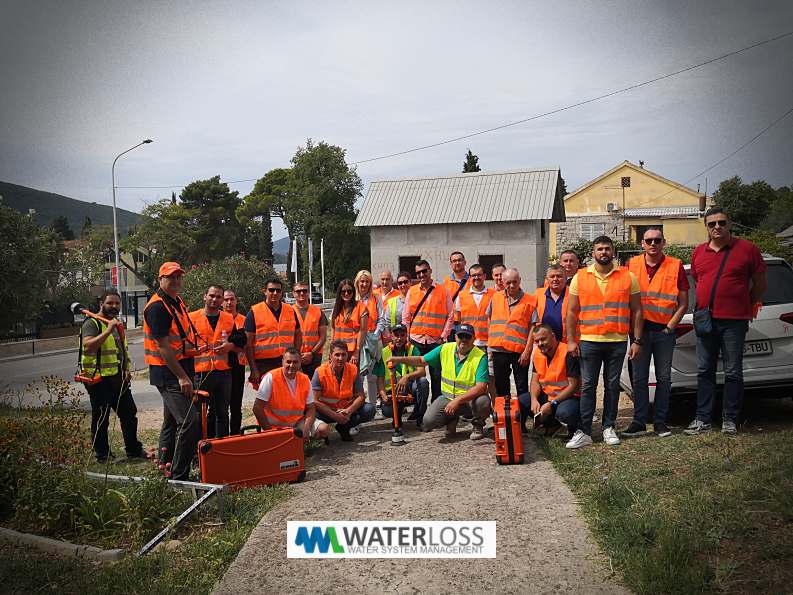 Water Loss Academy 2021 was held in Kumbor (Herceg Novi, Montenegro) from September 7th to September 10th 2021.
This year's academy was held as part of the project: "Akcija za povećanje energetske i vodne efikasnosti usluga vodosnabdijevanja" within the IPA cross-border cooperation program Bosnia and Herzegovina – Montenegro with the aim of achieving long-term resource efficiency in the water supply sector.
The theoretical part of the training was held in the hall of the hotel "Iberostar" Kumbor, where all participants were accommodated, while the practical training was held within the DMA zone Kumbor.
Representatives of 50 water companies from Bosnia and Herzegovina, Montenegro and Croatia participated in the academy.
The value of the project is EUR 305,416.26, and the European Union provides 85% of the funds, while the rest of the money is provided by the partners implementing the project: the Center for Energy, Environment and Resources of BiH and the Montenegrin Center for Energy Efficiency.