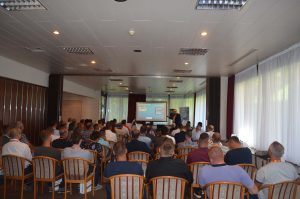 Water Loss Academy 2018 was held in Sarajevo from September 11 to 13, 2018.
During the first day of the academy, all participants of the academy attended the lectures and exercises named "Technical Strategy for Reduction of Water Losses" performed by Mr. Djevad Koldzo.
Within this topic, the participants were introduced to methodologies and concepts for defining values of NRW and Water loss reduction.
Read more about The first regional Water Loss Academy Successfully completed …