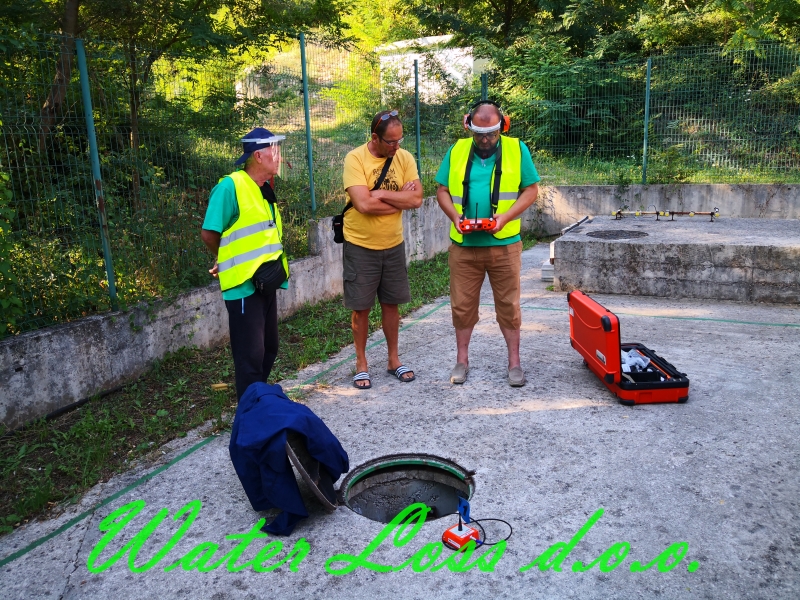 As part of the Project "Akcija za povećanje energetske i vodne efikasnosti usluga vodosnabdijevanja" within the IPA cross-border cooperation program between Montenegro and Bosnia&Herzegovina with the aim of achieving long – term resource efficiency in the water supply sector Water Loss d.o.o. will carry out a campaign to reduce losses in one DMA in each of the 4 water supply systems (Kotor and Herceg Novi in Montenegro, Visoko and Foča – Ustikolina in BiH).
Project activities in Ustikoliana water supply system already started as of July. Activities in Kotor and Herceg Novi water supply systems will start in September, while activities in Visoko will begin at the end of October.
As part of these activities, extensive hydraulic measurements are performed in order to define losses according to the methodology prescribed by the International Water Association (IWA), as well as leak detection.
Each of the water supply systems will receive extremely valuable and highly sophisticated leak detection equipment and they will be trained by our company to use it.
In addition to the above activities to reduce NRW, our company will participate in 3 scheduled conferences, as well as one training (Water Loss Academy) which is expected to be attended by about 70 representatives of water supply systems from BiH and Montenegro.
The project is funded by the European Union.,
The value of the project is EUR 305,416.26 and the European Union provides 85% of the funds, while the rest of the money is provided by the partners implementing the project: the Center for Energy, Environment and Resources of BiH and the Montenegrin Center for Energy Efficiency.
The project officially began on December 1. 2019. and will run for two years.